2017
---
TORONTO, ONTARIO - May 31, 2017 - Americas Silver Corporation (TSX: USA) (NYSE "MKT": USAS) ("Americas Silver" or the "Company") today provided an exploration update for its Galena Complex located in Idaho, USA and its Cosalá Operations located in Sinaloa, Mexico.

Exploration Highlights

Galena Complex
A new silver-lead zone (366 FW Vein) was discovered within 30 meters of existing reserves in the footwall of the 360 Vein on the 4900 Level. Significant intercepts include 2.8 meters at 347g/t silver and 14.0% lead and 12.8 meters at 116g/t silver and 5.6% lead.
Drilling on the 3400 Level in a previously unexplored area encountered a new zone of strong silver-lead mineralization 135 meters south of existing workings.
Step out drilling on the 4000 Level extended known mineralization 90 meters laterally and 50 meters vertically. Significant intercepts include 17.2 meters at 154g/t silver and 7.3% lead and 2.6 meters at 340g/t silver and 15.9% lead.
Cosalá Operations
Infill drilling at the southern part of San Rafael's Main Zone confirmed the existing zinc-silver-lead resource model in preparation for first ore production at the end of the third quarter.
San Rafael's Zone 120 infill and extension drilling was completed. Assay results are pending but core logging indicates that existing silver-copper mineralization extends an additional 350 meters to the southeast and remains open in that direction. The newly discovered mineralization is less than 600 meters from the El Cajón silver-copper mine.
Drilling at Los Manueles has started with initial results expected before the end of the second quarter.
"The 2017 exploration program is off to a fantastic start," said Americas Silver Chief Operating Officer Daren Dell. "Only five months into the year and we have new discoveries at the Galena Complex which will positively impact the mine plan in the near term and provide optimism for future resource growth. At Cosalá, a significant extension of the San Rafael Zone 120 mineralization combined with our existing El Cajón mine points toward a new development scenario where our silver-copper resource could support a production centre."

Galena Exploration

On the 4900 Level, the 366 FW Vein was recently discovered following drilling to extend the 360 Vein above and to the west of known resources. Eighteen holes of a twenty-hole drill program totaling 2,080 meters have been completed with significant intercepts shown in Table 1. The 366 FW Vein is located on the eastern side of the 4900 Level as shown in Figures 1 and 2. Current information indicates the 366 FW Vein extends approximately 120 meters vertically and has a strike length of 180 meters. Width is variable and may be suited for mechanized mining. This drilling also provided additional confidence on the existing reserves for the 360 Vein. Results from this drilling will be included in the mid-year Mineral Reserve and Mineral Resource update to be published in the third quarter. Both veins are open in both vertical directions and follow-up drilling is anticipated to test their extent.

Figure 1 - Plan and Isometric View (looking north) of 366 FW and 360 Mineralization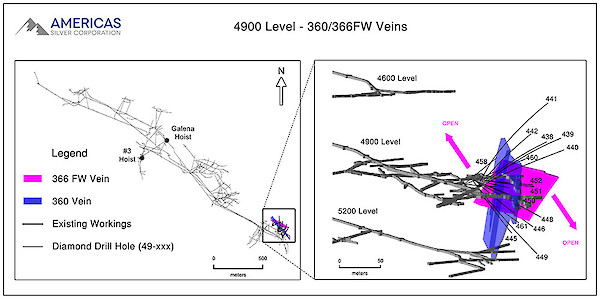 Table 1 - Significant Intercept Results for the 366 FW Vein1
Hole
Zone
From
(m)
To
(m)
True Width
(m)
Ag
(g/t)
Pb
(%)
49-438
366 FW
104.2
107.3
2.4
181
13.6
49-444
366 FW
74.3
78.9
2.4
173
8.2
49-445
366 FW
98.8
105.9
6.7
219
8.6
Including
366 FW
100.9
104.5
2.8
347
14.0
49-456
366 FW
46.9
49.0
1.8
238
9.3
49-458
366 FW
47.2
60.8
12.8
116
5.6
Including
366 FW
53.3
57.3
3.7
221
10.3
49-459
366 FW
42.9
48.2
4.9
319
12.6
A 1,390 meter, three-hole greenfield type exploration program was completed on previously untested ground along the Polaris Fault Zone (PFZ) and across several fault zones. Drilling is being done from the 3400 Level south of the main development with final assay results expected in early June 2017. The first hole, Hole 34-204, intersected 19 meters of silver-lead mineralization approximately 135 meters down the hole. Holes 34-205 and 34-206 did not intersect significant mineralization. Plans for follow-up drilling will be considered once all information from this program has been incorporated into the local geological model.

Table 2 - Significant Intercepts Results for 3400 Level Drilling1
Hole
Zone
From
(m)
To
(m)
True Width
(m)
Ag
(g/t)
Pb
(%)
34-204
3400-Pb
133.5
152.1
18.6
81
5.2
Including
3400-Pb
139.0
152.1
2.4
189
11.9
34-204
3400-Pb
155.6
162.6
7.0
120
6.2
Including
3400-Pb
155.6
160.5
4.9
161
8.2
Typifying the ongoing work at the Galena Complex, resource expansion drilling is almost complete on the 116 Vein on the 4000 Level as shown in Figure 2. Thirteen holes of a sixteen-hole drill program totaling 765 meters have been completed. Drill results will be used to expand and upgrade the associated mineral resource and generate preliminary production designs. The mineralized zone remains open vertically in both directions. Future drilling from the 3700 and 4300 Levels will test the vertical extents of the zone.

Figure 2 - Isometric View (looking southeast) of 4000 Level 116 Silver-Lead Mineralization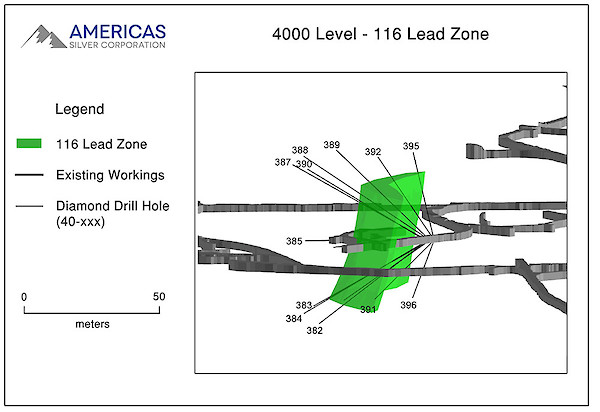 Table 3 - Significant Intercepts Results for 4000-116 Drilling1
Hole
Zone
From
(m)
To
(m)
True Width
(m)
Ag
(g/t)
Pb
(%)
40-382
116 Vn
27.4
44.2
14.5
161
8.4
Including
116 Vn
27.4
30.5
2.6
340
15.9
40-383
116 Vn
28.2
45.1
16.7
150
6.3
Including
116 Vn
29.1
40.8
11.6
190
8.0
40-384
116 Vn
21.3
37.0
13.6
155
6.6
Including
116 Vn
27.4
31.5
3.5
326
11.7
40-385
116 Vn
29.7
39.0
9.2
166
8.1
40-387
116 Vn
20.4
28.6
8.2
139
8.1
40-389
116 Vn
15.9
25.9
8.2
165
8.6
40-392
116 Vn
14.8
32.0
17.2
154
7.3
Including
116 Vn
22.9
27.7
4.9
312
13.1
Cosalá Exploration

An infill drilling program targeting the south part of the zinc-silver-lead Main Zone at San Rafael was recently completed. The program consisted of twenty holes totaling 1,901 meters. Results support and confirm the resource model and mine planning done in the Prefeasibility Study.

Drilling at the silver-copper Zone 120 deposit at San Rafael was recently completed to upgrade and extend the zone of mineralization. The program consisted of eight holes totaling 2,700 meters. Assay results are pending and will be incorporated into the Company's mid-year Mineral Reserve and Mineral Resource update to be published late in the third quarter. Results from this program are expected to be released before the end of second quarter. The mineralization extends the Zone 120 approximately 350 meters to the southeast, bringing the deposit within 600 meters of the El Cajón mine where the Company has been mining transitional ore prior to the commencement of San Rafael.

An eight-hole exploration drill program totaling 1,200 meters has commenced at the Los Manueles project. Los Manueles is adjacent to San Rafael. Prospecting has traced Zn-Pb-Ag mineralization along this trend for 2 kilometers. Results from this program are expected to be released at the end of June.

Method of Analysis

Measures were taken to ensure the integrity and validity of the sampling in the drill core at the Galena Complex. The core was photographed, logged and sampled based on lithologic and mineralogical interpretations. Assays for the Galena Complex were completed by American Analytical Services (AAS) in Osburn, Idaho. The AAS laboratory is an ISO-17025 accredited laboratory. A percentage of samples were sent to an external laboratory; ALS Global (accredited ISO-17025 Laboratory) in Reno, Nevada for independent check analysis. Sample preparation includes a 30-gram pulp sample analyzed primarily by atomic absorption spectroscopy (AA) techniques to determine silver, copper, and lead, using aqua regia for pulp digestion. Samples returning values over 514g/t Ag are re-assayed using fire-assay techniques for silver. Additionally, samples returning values over 23% Pb are re-assayed using titration techniques. A conventional atomic absorption spectroscopy technique was used for the analysis of all 3 elements at ALS Global with the same industry standard procedures used for sample analysis as AAS.

Quality Control

The Company's QA/QC protocol includes internal certified standard pulps and laboratory certified reference materials, blanks, duplicates and quarterly check assays in accordance with best practice industry standards.

About Americas Silver Corporation

Americas Silver is a silver mining company focused on growth in precious metals from its existing asset base and execution of targeted accretive acquisitions. It owns and operates the Cosalá Operations in Sinaloa, Mexico and the Galena Complex in Idaho, USA. The Company has acquired an option on the San Felipe development project in Sonora, Mexico.

Daren Dell, Chief Operating Officer and a Qualified Person under Canadian Securities Administrators guidelines, has approved the applicable contents of this news release. For further information please see SEDAR or americassilvercorp.com.

Cautionary Statement on Forward-Looking Information

This news release contains "forward‐looking information" within the meaning of applicable securities laws. Forward‐looking information includes, but is not limited to, the Company's expectations intentions, plans, assumptions and beliefs with respect to, among other things, the realization of operational and development plans (including completion of the San Rafael Project), the Cosalá Operations and Galena Complex as well as the Company's financing efforts. Often, but not always, forward‐looking information can be identified by forward‐looking words such as "anticipate", "believe", "expect", "goal", "plan", "intend", "estimate", "may", "assume" and "will" or similar words suggesting future outcomes, or other expectations, beliefs, plans, objectives, assumptions, intentions, or statements about future events or performance. Forward‐looking information is based on the opinions and estimates of the Company as of the date such information is provided and is subject to known and unknown risks, uncertainties, and other factors that may cause the actual results, level of activity, performance, or achievements of the Company to be materially different from those expressed or implied by such forward looking information. This includes the ability to develop and operate the Cosalá and Galena properties, risks associated with the mining industry such as economic factors (including future commodity prices, currency fluctuations and energy prices), ground conditions and factors other factors limiting mine access, failure of plant, equipment, processes and transportation services to operate as anticipated, environmental risks, government regulation, actual results of current exploration and production activities, possible variations in ore grade or recovery rates, permitting timelines, capital expenditures, reclamation activities, social and political developments and other risks of the mining industry. Although the Company has attempted to identify important factors that could cause actual results to differ materially from those contained in forward-looking information, there may be other factors that cause results not to be as anticipated, estimated, or intended. Readers are cautioned not to place undue reliance on such information. By its nature, forward-looking information involves numerous assumptions, inherent risks and uncertainties, both general and specific that contribute to the possibility that the predictions, forecasts, and projections of various future events will not occur. The Company undertakes no obligation to update publicly or otherwise revise any forward-looking information whether as a result of new information, future events or other such factors which affect this information, except as required by law.

Cautionary Statement to Investors in the United States Regarding Resources and Reserves

Information concerning the mineral properties of the Company has been prepared in accordance with the requirements of Canadian securities laws, which differ in material respects from the requirements of U.S. securities laws applicable to U.S. companies subject to the reporting and disclosure requirements of the U.S. Securities Exchange Commission (the "SEC"). Under SEC standards, mineralization may not be classified as a "reserve" unless the determination has been made that the mineralization could be economically and legally produced or extracted at the time of the reserve determination, and the SEC does not recognize the reporting of mineral deposits which do not meet the SEC Industry Guide definition of "Reserve". In accordance with Canadian National Instrument 43-101 - Standards of Disclosure for Mineral Projects ("NI 43-101"), the terms "mineral reserve", "proven mineral reserve", "probable mineral reserve", "mineral resource", "measured mineral resource", "indicated mineral resource" and "inferred mineral resource" used in this AIF are defined in the Canadian Institute of Mining, Metallurgy and Petroleum (the "CIM") Definition Standards for Mineral Resources and Mineral Reserves adopted by the CIM Council on May 10, 2014. While the terms "mineral resource", "measured mineral resource", "indicated mineral resource" and "inferred mineral resource" are recognized and required by the NI 43-101, the SEC does not recognize them. Shareholders who are U.S. persons are cautioned that, except for that portion of the mineral resources classified as mineral reserves, mineral resources do not have demonstrated economic value. Inferred mineral resources have a high degree of uncertainty as to their existence as to whether they can be economically or legally mined. Under Canadian securities laws, estimates of inferred mineral resources may not form the basis of an economic analysis. It cannot be assumed that all or any part of an inferred mineral resource will ever be upgraded to a higher category. Therefore, shareholders who are U.S. persons are cautioned not to assume that all or any part of an inferred mineral resource exists, that it can be economically or legally mined, or that it will ever be upgraded to a higher category. Likewise, shareholders who are U.S. persons are cautioned not to assume that all or any part of measured or indicated mineral resources will ever be upgraded to mineral reserves.

For more information:
Darren Blasutti
President and CEO
416-848-9503

1True widths were determined by measuring the distance approximately perpendicular to the contacts. No top cut was applied. All holes included in the table were drilled with BQ diameter drill rod, except for the 4000-116 Vein drilling which used AQTK diameter drill rod. Typical recoveries range from 85-100% for all drilling.