Relief Canyon
---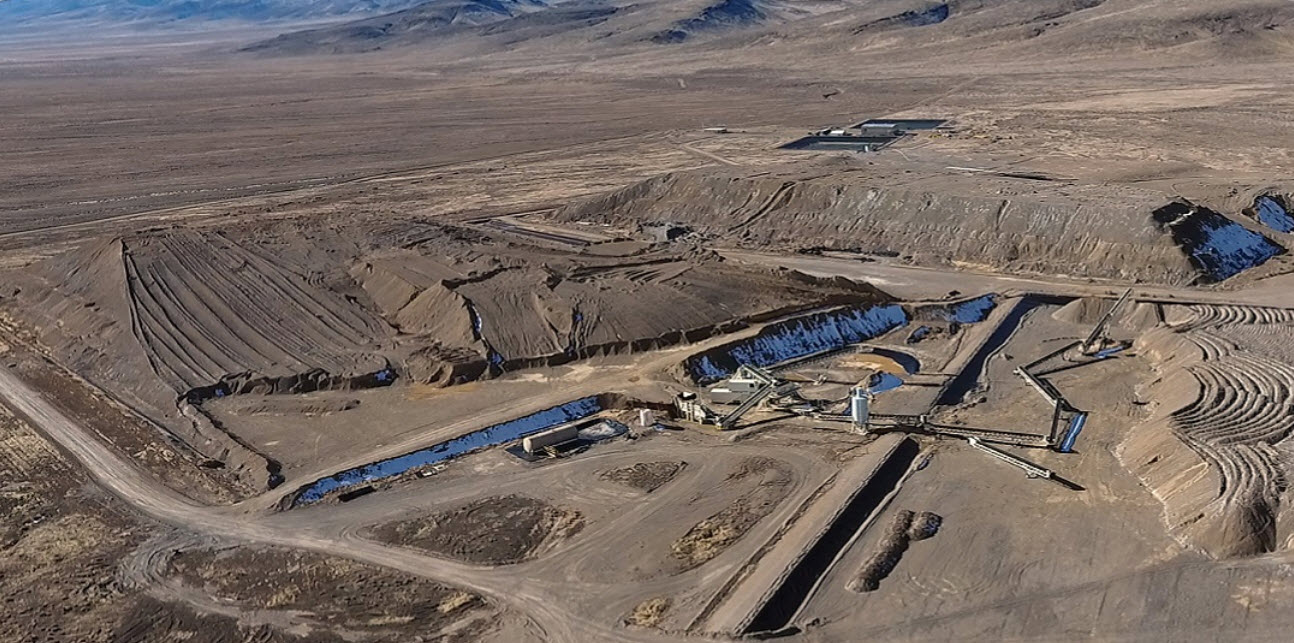 Mining in Nevada
Nevada has the second largest gold reserves in the world. It has 23 major gold mines, produces five million ounces of gold annually, and has produced more than 152 million gold ounces since 1835. Nevada has a stable tax regime, robust legal framework, streamlined permitting process, nearby infrastructure and unparalleled access to qualified labor. It is ranked by the Fraser Institute as the fourth most mining friendly jurisdiction in the world.
Relief Canyon Mine and Processing Facility
The Relief Canyon Mine is located in Pershing County, Nevada. The project encompasses an open pit mine and heap leach processing facility. Americas Gold and Silver is currently permitted to begin mining and processing at Relief Canyon under the existing Plan of Operations.
Americas Gold and Silver's landholdings cover approximately 25,000 acres that include the Relief Canyon Mine asset and lands surrounding the mine in all directions. This land package provides Americas Gold and Silver with the opportunity to expand the Relief Canyon deposit and to explore and make new discoveries on nearby lands.
The existing gold recovery plant has the capacity to handle three thousand gallons per minute of gold bearing solution. The leach pad is permitted to hold 21 million tons and can be readily expanded. A crushing and conveying system will be constructed to allow ore placement of over 6 million tons per year. The facility is conveniently situated to process ore from future discoveries of satellite deposits.
Relief Canyon is situated at the southern edge of the Pershing Gold and Silver trend along the Humboldt Range. It is approximately 95 miles northeast of Reno, Nevada. Electricity is available on the property, and water is available from two wells located east of the processing plant. The City of Lovelock is located approximately 19 miles by road west-southwest of Relief Canyon.
Permitting
Currently, Americas Gold and Silver has all state and federal permits necessary to begin mining and heap leach processing operations. Americas Gold and Silver is following a two-phase approach for project permitting. Phase I, which has been approved, is the re-purposing of previously approved disturbance for expanded mining to a pit bottom elevation of 5,080 feet, partial backfilling of the pit to eliminate formation of a pit lake, expanded exploration operations, full build-out of the heap leach pad to accommodate leaching of the Phase I ore, and construction of a new waste rock storage facility. This phase will carry the project through the first 30 months of operation. During this period the Company will pursue approval of the Phase II permits to allow production from the entire reserve. The key aspects of this phase involve further pit expansion and formation of a pit lake upon closure (i.e. no backfilling required). Technical data supporting the Phase II permit was submitted in June 2018 and accepted as complete in February 2019. It is anticipated that the Phase II permitting process will conclude in the second half of 2020.
Processing
The Relief Canyon mine has proven production history to show the ore is amenable to cyanide heap leach processing. More recent metallurgical test work on drill core and bulk samples has confirmed the viability of heap leach processing for additional resources identified within the proposed pit. The metallurgical test work covers all three distinct mineralized zones identified in geological modeling; Main, Lower, and Jasperoid.
The planned processing method is heap leach cyanidation of primary crushed ore (80% passing three inch) that has been agglomerated using cement and conveyor stacked in 20-foot lifts. The primary leach cycle lasts approximately 130 days.
The column-leach and permeability tests indicate that agglomeration is required in order to achieve hydraulic conductivity and a corresponding gold recovery on a consistent basis. There is also evidence that blending of low and high fines content material will aid hydraulic conductivity.