Galena Complex
---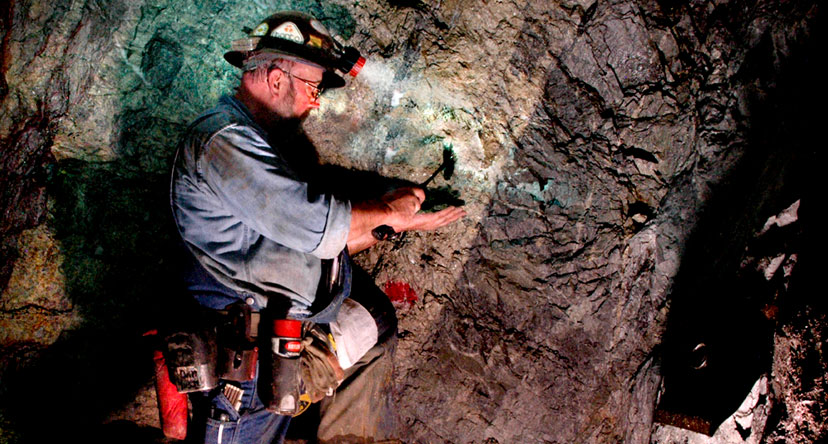 The 60% owned Galena Complex is located in Idaho's prolific Silver Valley, a district famous for producing silver, lead, zinc and copper from such well-known operations as the Bunker Hill, Sunshine and Lucky Friday mines. A joint venture with Eric Sprott was announced in late 2019 for 40% interest of the property.
The Recapitalization Plan has been implemented to modernize infrastructure, acquire new mining equipment and develop additional stopes for better operational flexibility. The Galena Complex has a large resource base to be exploited with high-confidence exploration targets along extension and below existing resources with potential for deeper-level, high-grade targets.
The Galena Complex has more than 50 years of operating history with total production of more than 250 million ounces of silver along with by-product lead and copper. The Company's claim holdings cover nearly 9,000 hectares. The property hosts three active shafts and two process facilities, the Galena mill which currently produces a silver-lead concentrate and the Coeur mill which is on care-and-maintenance. The Complex was originally acquired through the business combination with U.S. Silver & Gold Inc. in 2014.
Drilling Results - May 4, 2020
Drilling Results - August 17, 2020
Drilling Results - October 22, 2020
Drilling Results - December 18, 2020
Drilling Results - January 6, 2021
Drilling Results - March 22, 2021
Drilling Results - May 16, 2021
Drilling Results - July 12, 2021
Drilling Results - November 4, 2021
Drilling Results - June 23, 2022
Drilling Results - April 4, 2023