2018
---
TORONTO, ONTARIO—May 15, 2018—Americas Silver Corporation (TSX: USA) (NYSE American: USAS) ("Americas Silver" or the "Company") is pleased to report that shareholders voted in favour of all items of business including the election of each of the nominees listed in its management information circular dated April 5, 2018 at its annual meeting of shareholders held on May 15, 2018. Detailed results from the election of directors are set out below.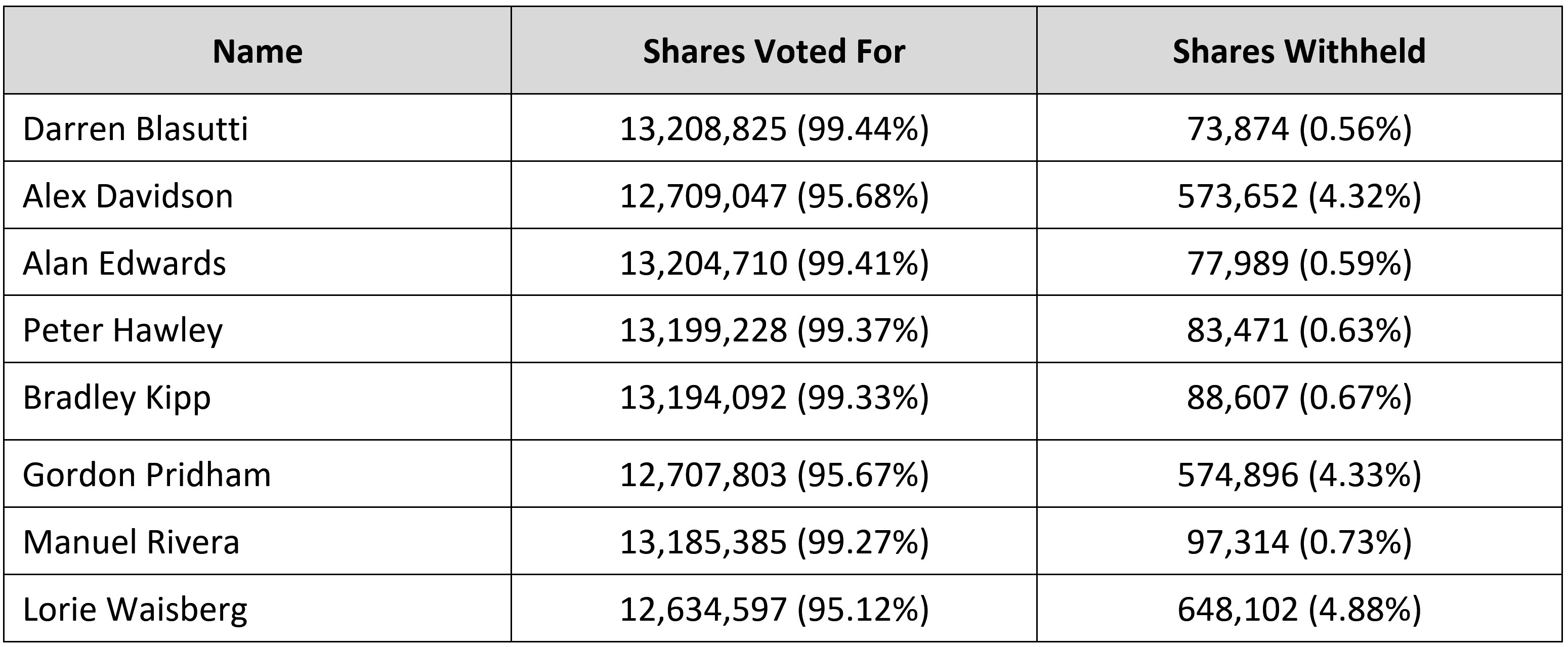 The biographies of directors and further details about the Company's corporate governance practices are available at www.americassilvercorp.com.
In addition, shareholders voted in favour for the continuation, amendment and restatement of the Company's Shareholder Rights Plan, as more particularly set out in the Circular.
About Americas Silver Corporation
Americas Silver is a silver mining company focused on growth in precious metals from its existing asset base and execution of targeted accretive acquisitions. It owns and operates the Cosalá Operations in Sinaloa, Mexico and the Galena Complex in Idaho, USA. The Company holds an option on the San Felipe development project in Sonora, Mexico.
For more information:
Darren Blasutti
President and CEO
416-848-9503